Luxury Aparment on high floor 2BDR For Lease in Blooming Tower
A0355
108
2
2
1100 USD/month
characteristics
Code: A0355
More description:
Apartment in Blooming Tower For Lease
2-bedrooms leasing close to Han River, having greatest scenery of mountain, city, river, and beach  
One of the most high-end apartment here in Da Nang, ambience atmostphere, suitable for tranquility seeker
Location: Easy to access to city center, 10 minutes from the airport, You can see firework performances on festivals or holidays from the building
---
Apartment in Blooming Tower
Features:
108sqm spacious  area of usable, 2 BDR, 2 bathroom, balcony, laundry, kitchen, living room

This premium flat for leasehold 

This Flat was equipped with all high-class furniture in kitchen, and bathroom, center aircon, comfy sofa, king-size bed, big TV screen, etc
Facilities:
 Having the highly security guard 24/7,

 Lobby support by reception, spacious basement parking lot,

 Swimming pool, gym, mini-mart is upcoming  
OTHER RELEVANT PROPERTIES
2 bedrooms type, usable 100 sqm usable includes 2 bathrooms;
Price: 1050USD per month;
77 usable area, high-class house fittings,
2 bedrooms, 2 bathroom, laundry, balcony, living room connect to kitchen
The usable designed wide size 150sqm. Includes 1 spacious living room, 1 kitchen, 2-bedrooms, and 2-bathrooms;
Azura has trusted as the residence of many foreign experts in Asian, European;
Very nice 2 bedrooms and 2 bathrooms, 69 square meters usable area
Situated in F home building Block B, nice interior with designed in Japanese style
Rental price: 750USD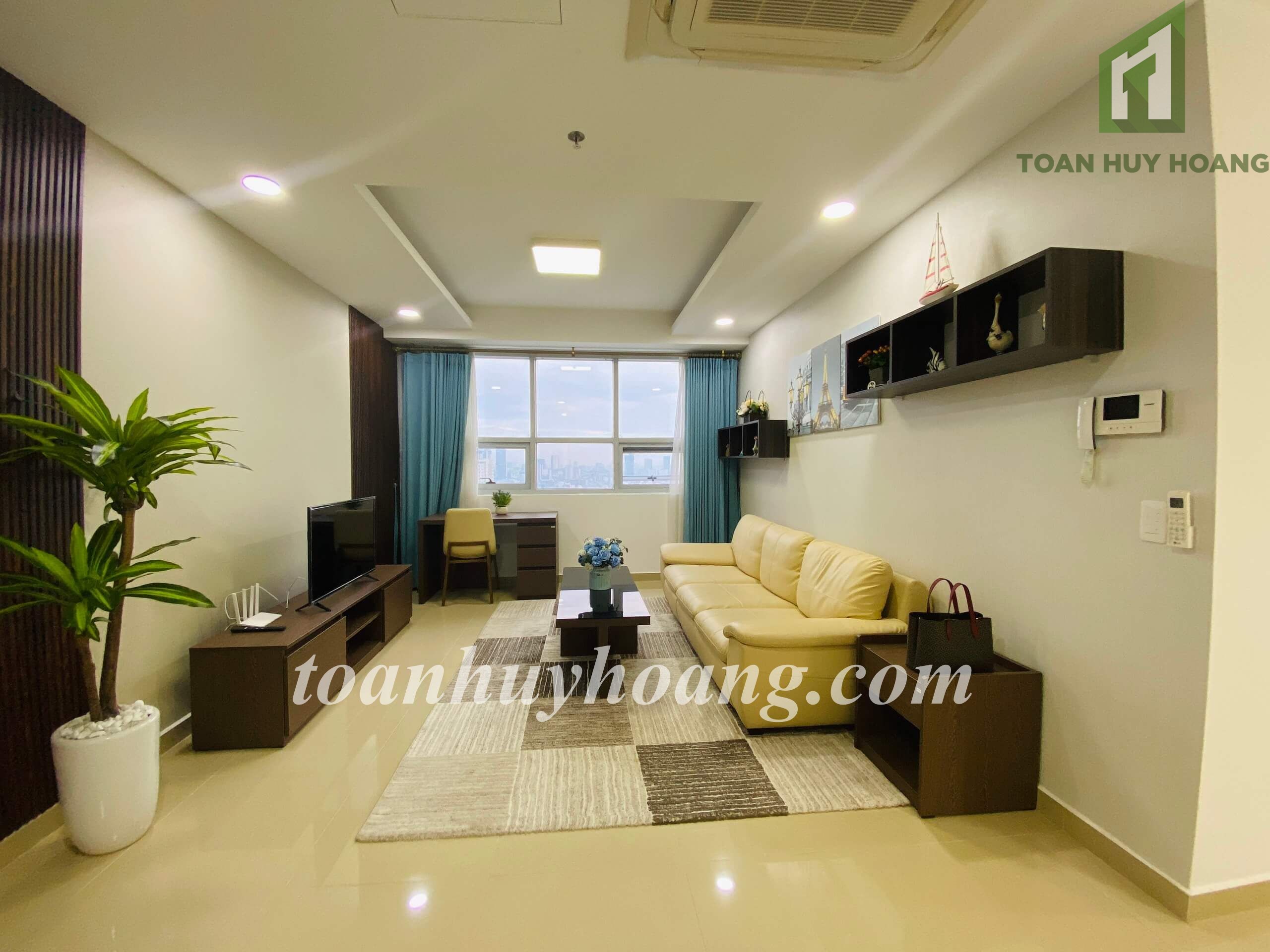 Peaceful area, the satisfying senery from balcony and each room
Situated in Blooming Tower close to Thuan Phuoc Bridge
Price: 1000USD per month
---
 Any further information about house, villa, apartment for long term rentals or sale in Da Nang, or if this one is not a good choice for you, there are plenty of others in the link below. Please feel free to check out and contact our team anytime:

Phone: (+84) 917112855 (WhatsApp-Zalo-Kakaotalk-Viber-Wechat)

 Website: https://toanhuyhoang.com/en/home/

Home Office: Toan Huy Hoang Realty Company, 4th-floor, Kim Son Building, 16-18 Phan Thanh Tai Street, Hai Chau District, Da Nang City.