Apartment
Apartment for sale in Da Nang
Buying and selling apartments in Da Nang attracts a large number of domestic and foreign investors. The reason is impossible not to mention the participation of the big investors in this market. 
Great potential for buyers to buy apartments in Da Nang
Specifically, there are many outstanding real estate projects in Da Nang in recent times, as noted. Most of these projects are enthusiastic products of big investors such as Vingroup, Landora Group, etc. Moreover, many impressive large-scale projects promise to land in the Da Nang market. For example:
VinPearl Lang Van project with a total scale of 1500ha whose main investor is Vingroup investor 

The Empire City project with a total investment capital of 10,000 billion dongs is jointly invested by Landora and The Empire Group

Etc.
Refer to a number of distinctive project apartments in Da Nang
Therefore, apartment projects in Da Nang automatically get the heat from the real estate projects. About the Da Nang apartment project, there are a series of outstanding names for you to pick, including:
The Times Square Da Nang Project

The Suntory Bay Da Nang Project – Tan Hiep Phat Group

The Risemount Apartment Project – VicoLand Group (main investor)

ARIA Da Nang Project

Golf View Luxury Apartment Da Nang Project – Landora Group

Etc.
The rate of apartment for sale in Da Nang is fairly competitive
Da Nang apartments are invested by most of the big investors who have the strong financial strength and lots of experience. Therefore, many people are concerned that the price of buying and selling apartments in Da Nang is too expensive. However, the market record shows that the apartment prices in Da Nang are quite competitive. The apartments in Da Nang are cheap in comparison to others in their classes in Ho Chi Minh City or Hanoi.
Therefore, in the reality of the high price of apartments in big cities, Da Nang is an ideal option. According to the experts, the price of an apartment in Da Nang currently ranges from 45 to 80 million dongs per square meters. This is a suitable price for many investors.
Especially, Da Nang has many projects about apartment that have diverse in types. So, the price of apartments here has a clear stratification from cheap apartments to luxury ones. That's the reason why investors can choose products that suit their financial needs. In other words, the Da Nang apartment market is attractive to all customers from low- and middle-income persons to elite investors.
The high profitability of investing, buying, and selling apartments in Da Nang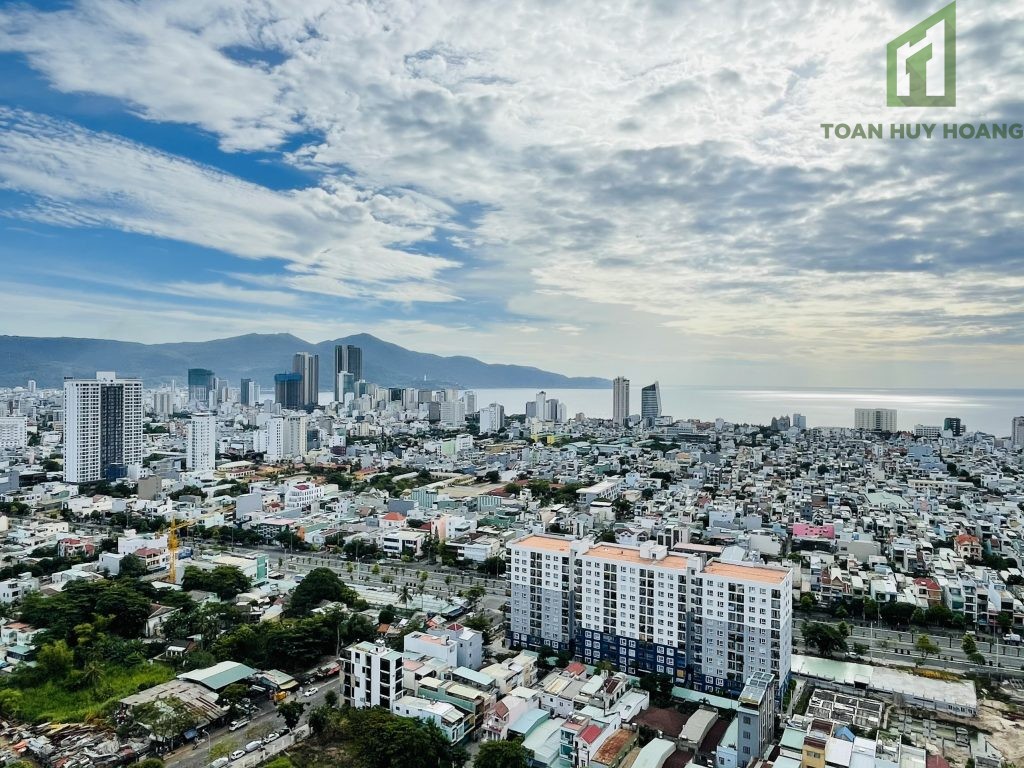 The apartments in Da Nang are often built in a prime location and fully get the good values of the young city – Da Nang. In reality, the apartments in Da Nang automatically become the ideal choice for those who are looking for a place to settle down.
However, according to statistics, the number of investors who rush to buy and sell apartments in Da Nang is increasing. The top cause that the investors are attracted to the Da Nang market is the high profitability. As noted, with many advantages, Da Nang apartments promise to create high profit. Especially, the price of apartments in Da Nang will definitely rise sharply in the coming months after the Covid-19 pandemic ends.
Moreover, the experts predict that Da Nang would attract more residents to live and work here in the future. Therefore, the liquidity of investment in apartment in Da Nang is not a matter. In other words, the investors who believe in buying and selling apartments in Da Nang will not be suffered a capital loss. Especially, at present, when owning an apartment in Da Nang, the investors can get profit by renting and then awaiting the perfect time to recover capital and get profit quickly. 
The apartments' legal paperwork is perfected to meet the demand for trade 
Another factor that increases the attractiveness of the Da Nang apartment market during this year is a legal issue. The statistics show that all apartment products in this market are tested and tightened by the law. After handing over to the customer, they also receive their certificate of apartment ownership.
Moreover, most of the apartment projects are the products of well-known real estate investors; especially there is the support of top banks. Therefore, the safety of investing, buying, and selling is high. There are a few situations of project disputes, delays, and legal inability.
On the other hand, Da Nang authority has applied perfect legal support policies to promote the development potential of the real estate market. As a result, the processing of applications will be expedited. The relevant procedures are shortened, not too sophisticated, and complicated like in big cities. From that, the process of buying and selling apartment products in particular as well as other types of real estate in general takes place quickly, which are exactly things all investors want.
In short, investing, buying, and selling Da Nang apartments during the year 2021 is truly a wise decision. This place surely will be "the hen that laid the golden eggs" for investors and "an ideal residence" for all customers. Don't hesitate and let's make a quick investment in this market now. When you once start to invest, buy and sell apartments in Da Nang, you will be completely satisfied with your decision. And don't forget to leave a comment if you have any questions.
Call us now, get an immediate response, and reserve your desired Apartment in Da Nang on the market at an affordable price.
Don't hesitate to choose toanhuyhoang.com because we will present you with all of the information you need to make the best decisions relating to apartments for sale in Da Nang, that meet your criteria the most
Contact: Toan Huy Hoang Real Estate Co.Ltd
Address: 135 Le Quang Dao, My An, Ngu Hanh Son, Da Nang
Hotline: 0917 112 855 (Phone-Viber-Zalo-KakaoTalk)
Website: https://www.toanhuyhoang.com 
Email: toanhuyhoang.bds@gmail.com