Two Premium Bedrooms Apartment For Lease in Blooming Tower Da Nang
A0370
108
2
2
556 USD/month
Characteristics
Code: A0370
Location:
Xuan Dieu Street
More description:
Flat to rent Blooming Tower Premium Flat for rent, brand new furniture
Location:
Situated on higher than 20th floor, Center city Hai Chau District, walkable to Han River,.

Close to a lot of restaurants, coffee shops. easy to access to many esential place.

Thuan Phuoc Bridge, takes 10 minutes from the airport.
---
Flat to rent Blooming Tower
This is one of the most high-end apartment here in Da Nang, you will into it as finding it incredible quiet
Features:   
108 sqm usable , your 2 bathrooms with big glass door overlook to the greatest panoramic scenery; sea and River, seperate kitchen, nice house fitting living room, laundry, airy balcony.   

This spacious flat Blooming Tower comes full of modern furniture, comfy sofa, king-size bed, big TV screen, dining table, washing machine. 
Facilities:
Security 24/7, lobby support by receptionist, spacious basement parking lot for car, motor bike,

Swimming pool, Sky coffee bar, gym, mini-mart is upcoming
Rental price: 556USD per month
Click to see video about the apartment: Blooming Tower Two bedrooms
---
MORE RELEVANT PROPERTIES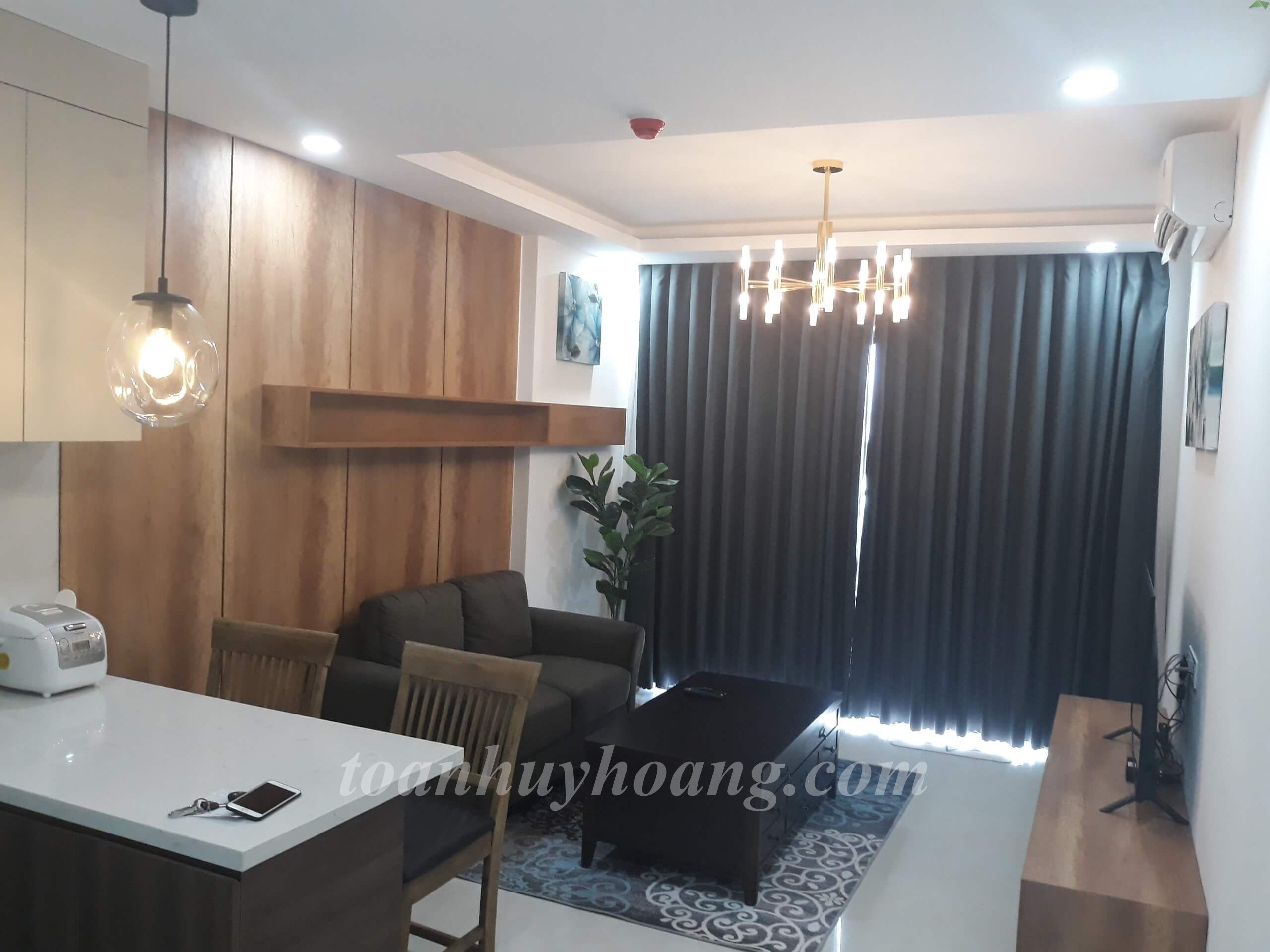 Located in North of Da Nang, Tho Quang Ward.
Usable of 51 sqm, nice furniture includes 1 spacious bedroom, 1-bathrooms, 1 living room, kitchen, and balcony, laundry, beautifully-interior, nice layout, you'll get a entire view of sun set.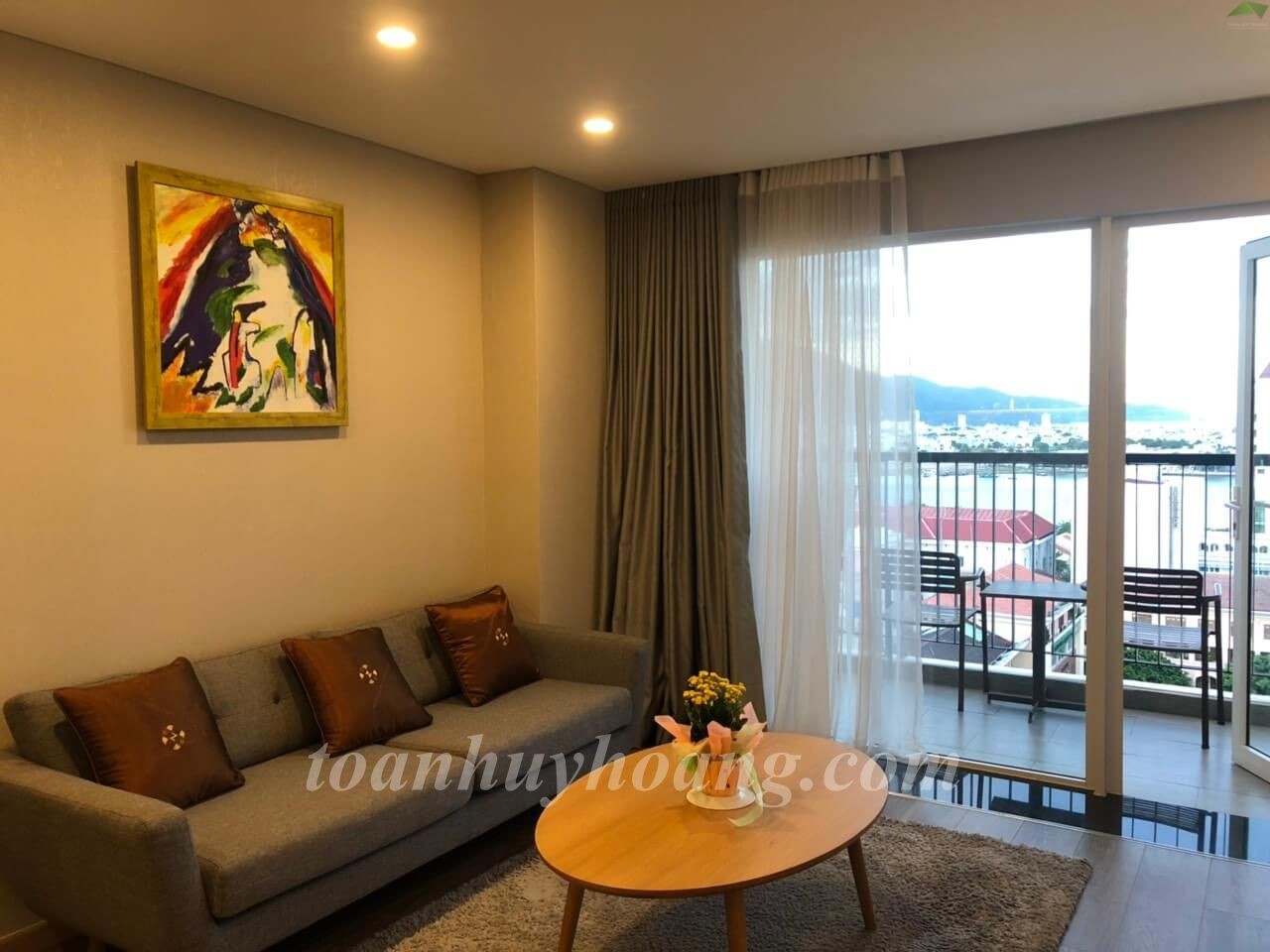 1-bedroom enclosed 1 master bathroom, balcony, kitchen.
63 sqm usable consists of nice equipment with the elegant light, high-classy furniture: TV, washing machine, getting natural light...
Located right at heart of city center, close to Han River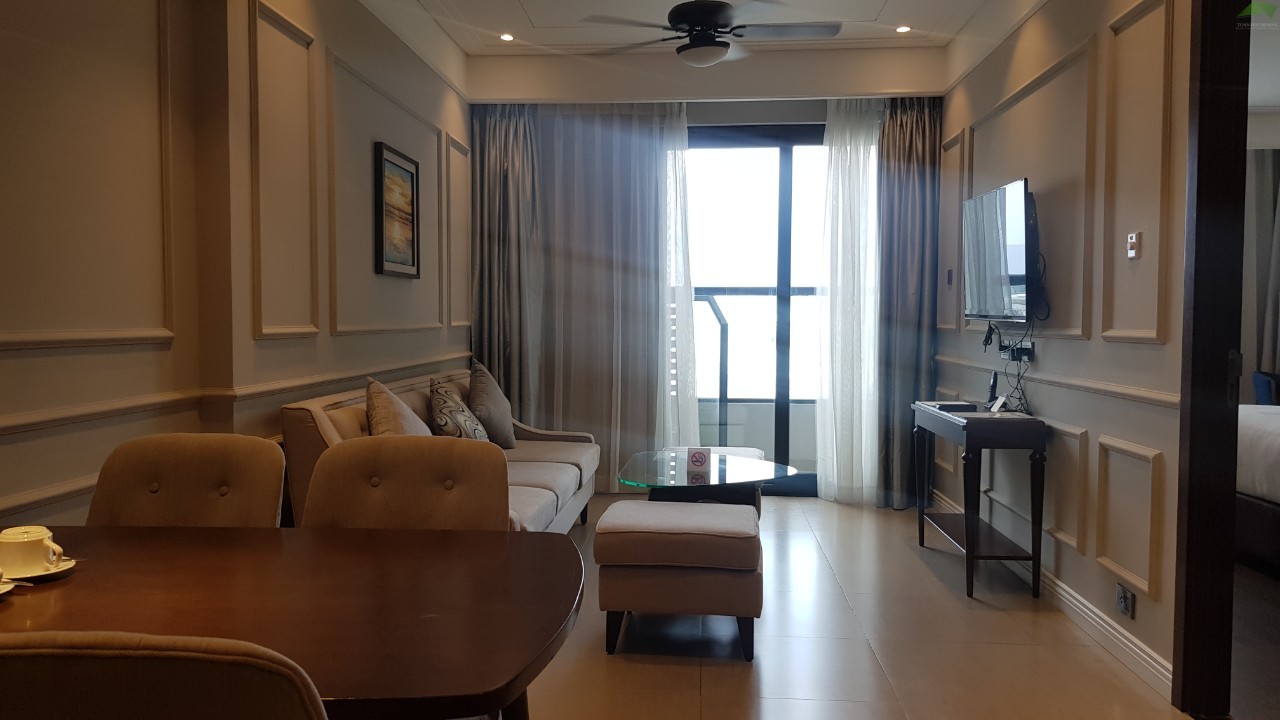 1-bedrooms, 2 toilets, balcony overlook city, kitchen, living room, luxurious interiors, king-size bed with high quality mattress;
Premium Apartment perfectly located right at the beach, Usable area of 65 sqm;
---
For more information, interested in this properties, or relating to any other properties in another location,
GIVE ME A CALL (+84) 917 112 855 (WhatsApp-Zalo-Kaotalk-Viber-Wechat)

 Website: https://toanhuyhoang.com/en/home/

Home Office: 135 Le Quang Dao Street, Da Nang City