Magnificent Villa For Rent filled with chic interiors on a quiet Street near to My Khe Beach
V0442
252
3
4
1690 USD/month
Characteristics
Code: V0442
More description:
Magnificent Villa For Rent filled with chic interiors on a quiet Street near My Khe Beach
This Chic Villa 3 bedroom on-suite, that can accommodate your dear family perfectly. This Villa is located in an exciting and peaceful tourist area. Newly built, the villa is modern, comfortable, and equipped with all the premium facilities to present tenants with a totally relaxing experience. Given the advantages of the beach location in central Da Nang, making it is convenient to discover plenty of great essential necessities near the villas.
You're only 200 meters to My Khe Beach, how perfect to choose this as your next accommodation!
Stun you with Outdoor & green Areas in this villa
One of the great features is a welcoming courtyard-style outdoor setting, tropical palms trees, and plants border, which absolutely provides the perfect place to enjoy the warm sunny everyday. All villa features add an element of luxury to the setting and high walls ensure complete privacy.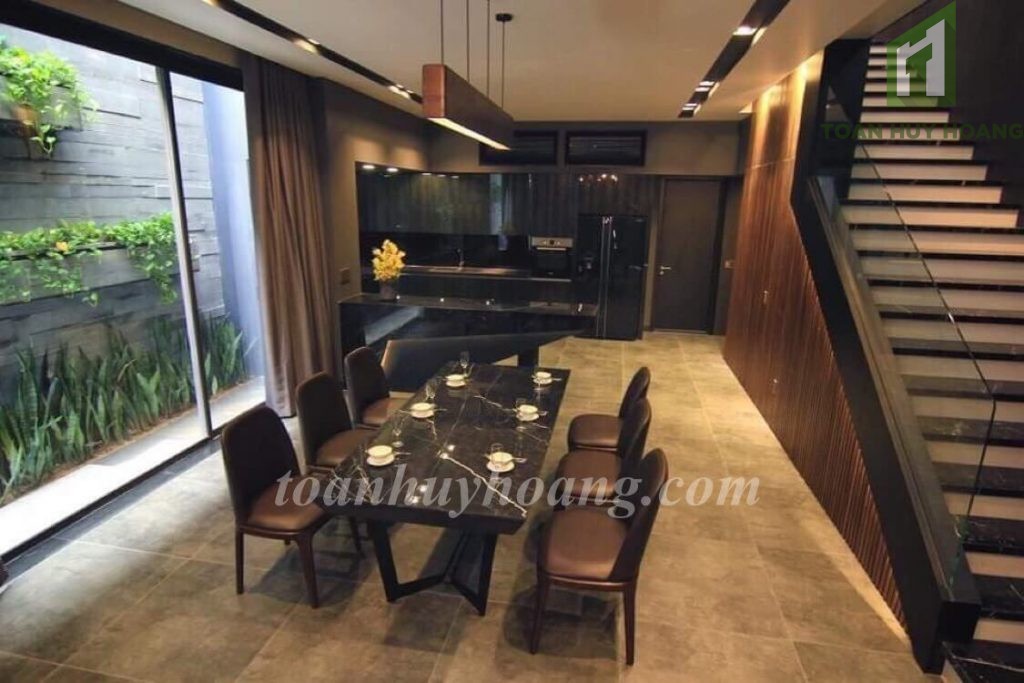 The living room is generously sized and you have a separate dining area just off the kitchen. The kitchen has ample cabinets and full-size appliances
Magnificent Villa For Rent Living Areas
The living area is amazingly spacious and furnished with a stylish and comfortable sofa set. The open-plan layout also incorporates a modern and well-equipped kitchen and there's a great dining table for 8 guests.
Book an appointment today with us to find your future home at the best rate!
Phone: 0917 112 855 (WhatsApp-Zalo-Kaotalk-Viber-Wechat)
Toan Huy Hoang Real Estate Co., Ltd proudly is the leading reputable real estate rental and sale company in Da Nang City. With over 10-year experience in real estate and the dynamic and professional team, we are confident enough to bring the best quality of service to customers. If you are looking for a place to settle down, take a vacation or invest in projects in the "liveable" Da Nang City, Toan Huy Hoang Real Estate Co., Ltd is very pleased to be a bridge to support, consult and find the best solution quickly and efficiently.
---