Spacious 2 bedrooms 100sqm Apartment for rent in Blooming Tower, Hai Chau District
A0238
100
2
2
1000 USD/month
characteristics
Code: A0238
More description:
Renting apartment Da Nang, Blooming tower is 37 floors high-end apartment building,
Close to Thuan Phuoc bridge, to the north Da Nang, contiguous between Beach and River, access easily to city center, International Airport, restaurant, mini-mart.
---
Renting apartment Da Nang - Blooming Tower
Catch the nice view from high floor, can have a good view of firework performances occasionally each year;

Korean style designed, modern basic amenities: Fully kitchen facilities, bathroom facilities, Wardrobe, shoe cabinet,

2 bedrooms, 2 bathrooms balcony within big size 100 sqm

Rental price: 1000 USD/month
---
OTHER RELEVANT PROPERTIES
👉 For people who have no idea about Azura, please click to get to know more details of this amazing building
Located: Han Riverfront, on Bach Dang street, center city catch a wonderful view of the city and romantic River, 2bdr, $1200 a month, 108 sqm
1- bedrooms, 1-bathrooms, 65 sqm fully high-grade furniture with sofa, kitchen, AC, master bathroom, bedroom, dining table, microwave, etc.
Stunning view from the balcony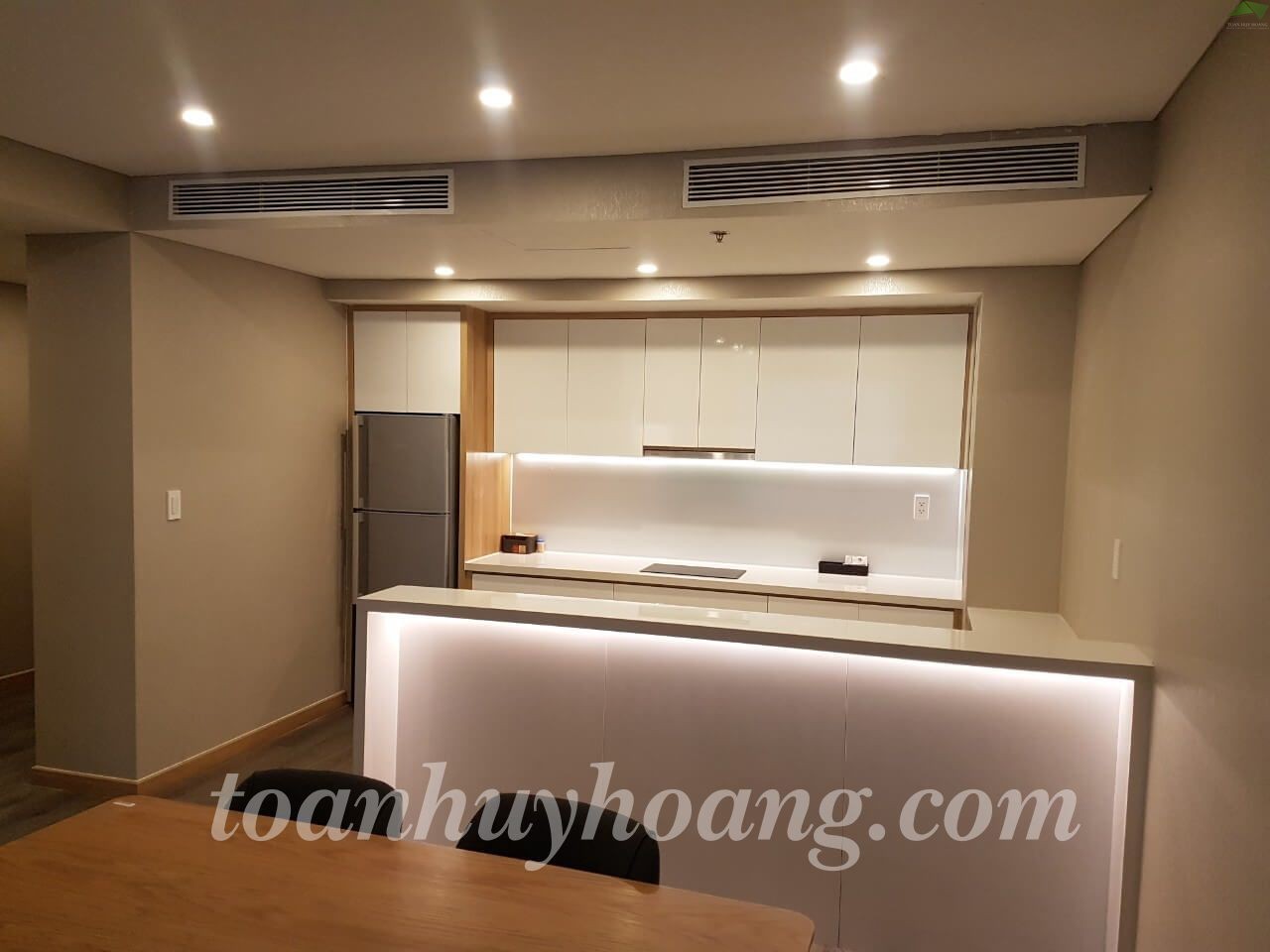 Size: 124 sqm includes

 3-bedrooms, 2-bathrooms, 1 living room, 1 kitchen, balcony;

There is a coolest swimming pool on 6th and coffee bar on top of the building;

Catch the greatest view through the window; Full of modern high-class furniture; Price: $1280 per month (long term priority)
63 sqm, Japan design, fully-furniture location on 16 Ly Thuong Kiet street on high floor - Price: $745 per month (long term priority)
2-BDR SHERATON FOUR POINTS APARTMENT DA NANG FOR RENT DA NANG
---
👉 Any further information about house, villa, apartment for long term rentals or sale in Da Nang, or if this one is not a good choice for you, there are plenty of others in the link below. Please feel free to check out and contact our team anytime you need:
☎️Phone: +84917112855, +84847995959 (WhatsApp-Zalo-Kakaotalk-Viber-Wechat)
💵 Website: https://toanhuyhoang.com/en/home/
🏡Home Office: Toan Huy Hoang Realty Company, 4th-floor, Kim Son Building, 16-18 Phan Thanh Tai Street, Hai Chau District, Da Nang City.