Azura Apartment
About Azura Apartment building
Official name: Azura
Alternative name: Azura – Luxury Apartment
Address: 399 Tran Hung Dao Street, An Hai Tay Ward, Son Tra District, Da Nang
Completion year: 2012
Country: Viet Nam
Height: 402 ft/ 122.5m
Type: Building
Number of storeys: 34
Overview 
Azura Danang is a high-class apartment project invested and constructed by VinaLiving – A real estate brand of VinaCapital Group and Nordica Properties (NRE) in Vietnam. Azura Danang project is designed with a modern and classy lifestyle towards the perfect life for residents.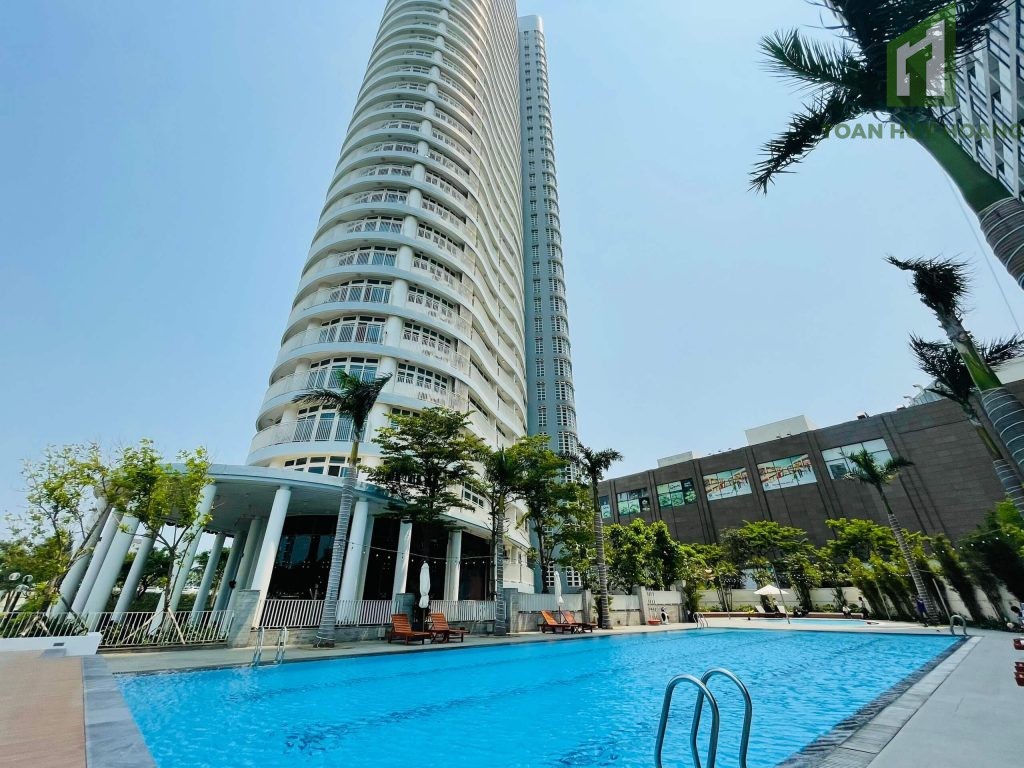 Azura Danang Apartment is a 34-storey building with 225 commercial apartments and high-class duplex apartments designed by famous architects in the world.
It is located next to the romantic Han River where you can enjoy the beautiful scenery of this river, the city center, and the rolling blue sea on the Son Tra Peninsula and Ngu Hanh Son. Each Azura apartment has its own luxurious beauty and charm in a single angle with exclusive and high-class equipment.
Taking advantage of both location and high-class facilities, it is supposed to be
a reliable investment option.
Azura Building construct and handed over in 2012
Started in 2008. This fabulous building was constructed by VinaCapital, and successfully handed over back in 2012, complete with top-notch quality finishes and fixtures, which truly added a novel beauty of the aesthetic architecture to the urban scenery of Da Nang.
The Azura Tower beautifully lies on Han Riverside, this has added more value to the properties due to the indescribable stunning view from every luxury apartment that all Azura Apartments have to offer Read more details.
Refer to other trendy apartment buildings are also liked in Da Nang 
Additionally, working with Toan Huy Hoang company, to receive extra benefits and best price exclusively which can enable your experience worth and most enjoyable in every way.
In addition, we also have a lot of properties for rent in Danang that are also highly sought after. Please refer as following
Son Tra District
+ The Summit Son Tra Ocean View.
Hai Chau District
If you are looking for accommodation in Da Nang, we believe that Toan Huy Hoang Realty Company should be your great companion to find your best home.
Don't hesitate to contact us on the social media sites below.